Daybreakers is an R-rated horror movie that takes you into a world dominated by vampires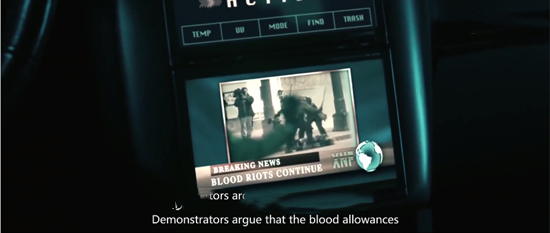 For many years, vampires have been one of the favored description objects in film and television works. No one knows whether there are any vampires in the world, and no one knows what a real vampire should look like. However, in movies, vampires generally have the following characteristics: white to glowing skin, thin body, super high appearance.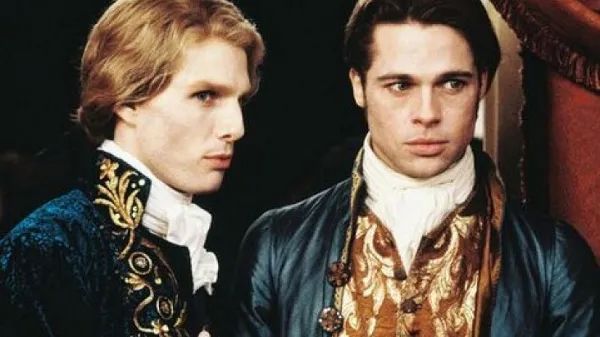 The plot of vampires and humans' love is something that fans will never tire of. However, under normal circumstances, vampires appear as a minority. Even in "Twilight" where a large family of vampires appeared, humans still dominate the world. In the 2010 movie "Daybreakers", the vampire became the master of this world. Vampires no longer generally have outstanding appearance conditions like in other films, and they look not much different from humans. Except for the sharp fangs and the glowing eyes in the dark, the mirror can't show their image. Of course, everyone has become a vampire, and blood has become a commodity. Vampires line up to buy blood, and they can choose their blood type and concentration. Suckling blood is no longer holding an animal and chewing on a large artery, but as common as drinking coffee.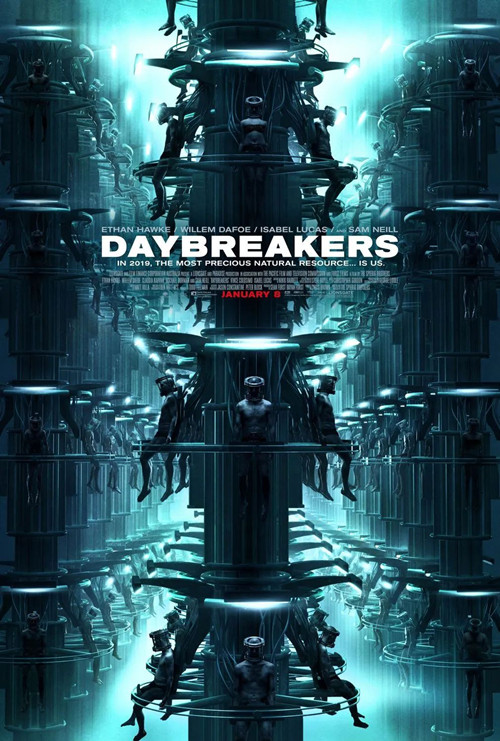 In this world of vampires, there are also poor people, or "poor ghosts". They can't afford blood and can only beg along the street. Sometimes they become aggressive when hungry. Therefore, they are also the focus of the police. As human beings are getting scarce and blood is scarce, it is imminent to develop alternative products. In order to compete for the scarce blood resources, riots even broke out in some places. If vampires lose their blood source, their body functions and brain functions will quickly degenerate and eventually die. Edward Dalton (Ethan Hawke) is an expert in the research of new blood substitutes. But his brother Frankie (Michael Dorman) has a disdainful attitude towards his work. In Frankie's view, all substitutes are nonsense, and there is no substitute for human blood.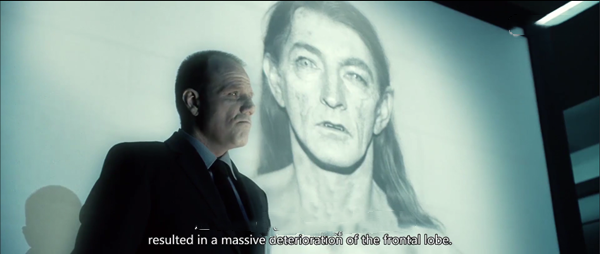 In fact, even Charles Bromley (Sam Neal), the boss who supported Edward's research on substitutes, had a different idea. Edward wants to fully replace human blood after the replacement is successfully developed. The intention of Charles is to add a new product line. In Charles's plan, most vampires will accept it when blood substitutes are available. But there are always a few wealthy vampires who are willing to spend more money on real human blood. On this day, Audrey Bennett (Claudia Kavan), a human woman who Edward had saved, came to her door. She told Edward that she knew a better way than alternatives to permanently solve the problem of vampires sucking human blood. Under the recommendation of the woman, Edward met a man who turned from a vampire into a human-Lionel Cormac (William Dafoe), everyone called him "Elvis." But Edward did not expect that when he came to meet with Elvis, his brother Frankie also brought someone to follow him, trying to capture Audrey. The two groups launched a fierce pursuit. In the end, with the help of Elvis Presley's superb car skills, Edward and others successfully escaped. Elvis used to work for a car repair shop, specializing in providing daytime protection services for cars. As we all know, vampires cannot accept direct sunlight, so their cars have been modified so that they are completely opaque. Instead, they observe road conditions through a few screens. The reason why Elvis has changed from a vampire to a human is also related to the car.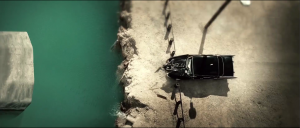 When he had an accident while driving, he broke the front windshield and flew out. At that time, he was still a vampire, and his body ignited spontaneously when exposed to sunlight. Fortunately, the accident happened by a river and Elvis fell into the water. When he got up from the water, although he was covered with bruises, he found that he was no longer afraid of the sun. This also means that he successfully changed from a vampire to a human being. And this is exactly what Audrey said as a once-and-for-all solution. But Elvis also said that being burned under the scorching sun felt like dying, and he even felt like a piece of fried chicken at the time. Receiving sunlight is a very dangerous thing for vampires, and it is a fluke that Elvis can survive. Therefore, they need researchers like Edward to find a safer method. In this world where vampires are rampant, most of the few humans gather in a secret base, and only vampires they trust can enter here. One of the girls has a very special identity. She is Charles' daughter, Allie. When everyone was still human, Charles suffered from a malignant tumor. While he was tortured by the pain, Allie also felt exhausted. Perhaps it was Charles' prayers that moved the heavens, and the world changed overnight, and he also became a vampire, which means immortality. The vampire is immortal and immortal. He thought that he could share family happiness with his daughter in this way. But in Ellie's eyes, this change is more serious than any disease. Not only did she refuse to become a vampire, but she also treated her father who became a vampire as a monster. Since then, she ran away from home and never saw her father again. However, this time Edward was followed when he met with Elvis, and the safety of humans living here is facing threats. At the same time, human blood is increasingly in short supply on the market, and even the blood concentration sold in stores has dropped from 20% to 5%. The riots caused by the fight for blood have long been commonplace.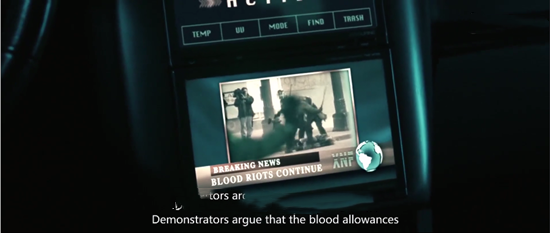 On the one hand, there are people who are trying to help the vampires turn back into humans, on the other, the vampires are gradually going crazy, and the battle is on the verge. The film subversively allows vampires to take control of the world. They are no longer the "wild beasts" that do not gnaw at people's necks, but are highly integrated with modern civilization. In "Bloodthirsty Breaking Dawn", vampires are transformed from human beings, so they are not as noble and wealthy as the vampires commonly seen in other films, and they have their own domineering president aura. Even if you become a vampire, you still want to be a "workman". At the same time, because the upheaval took place less than ten years ago, many vampires have not yet accepted and are accustomed to their new identity. Obviously he was once a member of human beings but now he has to suck human blood, and normal birth, old age, sickness and death are gone forever. This makes them very tortured. Some vampires even commit suicide by accepting exposure to the sun to seek relief. It seems that in such a world, it is not easy to be a human or a vampire.