"Lost in Translation" on the interpretation of marriage, absolutely practical significance!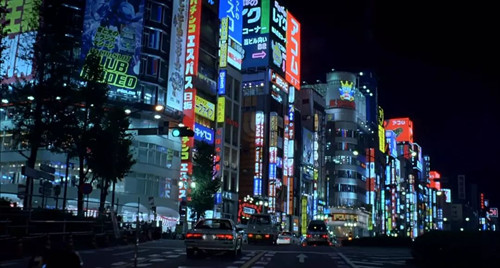 Do the heroes and heroines love each other?
Why does the hero have sex with a bargirl? Is the design dirty?
How does the film use only scenes, elevators, lobbies and photos as metaphors for marriage and family?
Do you really understand the scene about eating shabu-shabu in Japan?
How to understand the lens language at the end of the credits
What do we think when we see this opening? Sex! It should be said that this is a fake shot by the director, we found that there is no sex scene in the later plot, but the audience seems to have been expecting, in a strong psychological hint, to watch the whole movie. These two people, to the end there is no physical interaction, it is pure love, I appreciate this, hazy, uncle control, fairy tale like feeling. Faded TV star Bob and his wife Charlotte meet in a Tokyo hotel, and the romance between the two becomes a fast-moving affair. In fact, let's say that the hotel just these several scenes, elevator, guest room, lobby, bar. Notice how the director uses these circumstances to interpret marriage and family! You may think this is incredible now, let me explain it to you slowly!
In fact, there are other Americans in that place, but these two people do call each other. We see the process of their acquaintance, and experience the dim goodwill between them. Those interactions, whether it is love or not, can be experienced by ourselves. Both of them have families, and the plot is introduced separately. What do we find? In fact, Bob had children, and even though he had lost his position as the head of the family, his wife would still ask for his advice, and in fact his family and his wife had no intention of abandoning him at all, and Bob's family was so ordinary, so normal that he would have any reason to betray his family.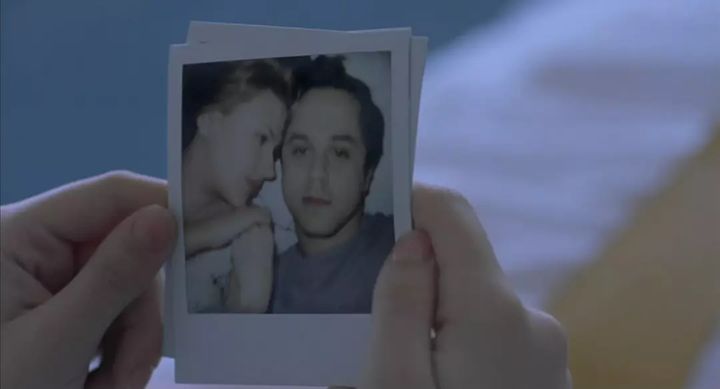 Looking at the heroine, she is actually a top student from a famous university or a philosophy major. When Charlotte looks at the photo of her and her husband, she must also be thinking about why their marriage has become what it is now, and why their love has disappeared. Perhaps it is the fate, perhaps the fate, with whom there is no point, and so on, as a philosophy girl, she is easier to give extramarital affair this kind of thing to make reasonable explanation. These are things that we can find evidence for through snipples of dialogue. Notice, analyzing the dialogue, sometimes not necessarily the words of the protagonist, maybe the words of someone else, but we can use allusions, metaphors, puns, and the point is to figure out what the director is trying to convey.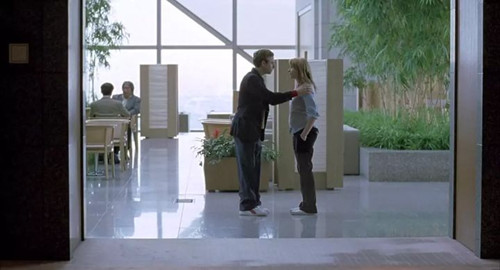 At this time she is thinking about his husband, we think, her husband must have talked with tying before, two people get married soon! And now, as if her husband had no words with her, but with the eyes of a so chirp shallow girl talking and laughing, boring! In Tokyo, she looked admiringly at the immersive faces of the children in the arcade. Looking at the flower arrangement, some family women are concentrating on the dried flowers in their hands. She wanted nothing more than to escape her loneliness and emptiness. She wanted nothing more than to plunge into another world. And what we found. The couple in different places are not only emotional and soul match, but also personality match.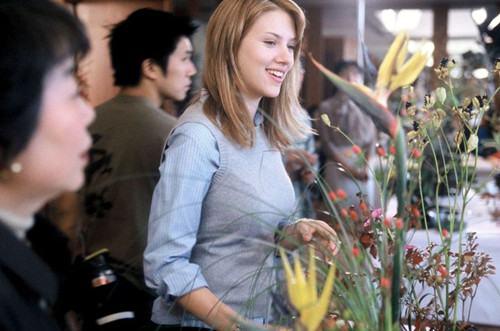 We can see it in a lot of detail, hey, this woman looks at this guy, why is it so funny, you see? Bob almost every sentence, the female character has the expression to cooperate, even if you don't understand, anyway, it is beside the giggle.
What is this, mutual appreciation ah! Outsiders will understand at a glance that these two people must have that meaning! Call!!!! You can see from the movie.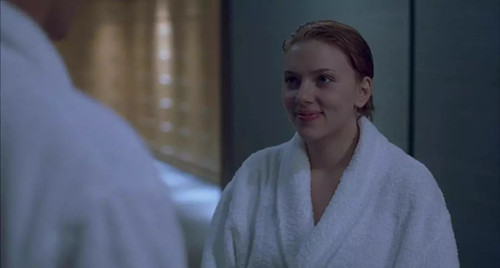 We can experience and feel the emotion between two people, but actually does not show too much trace, we can't any sex description from the lens, and everything is the crowd in a daydream, and set the two made little valentine, although there is an old, but the uncle in front of the Japanese energy multiplier, clearly? That's right! They both hit it off.
Look at the scene on the strip floor. Some versions don't seem to have this scene. It is considered to involve yellow.
You see, Bob is waiting for the arrival of the female character Charlotte, usually women are very disgusted with this kind of place, think men are lascivious, dirty, all want to grab their ears to lift them back.
And you see the heroine Charlotte, she is just beside Bob quietly watching, like men love to watch war movies, women also accompany ah, no reason, because she knows, men like this ah! Until Bob offered to leave, Charlotte nodded happily as well. It was this spiritual connection between them that deeply touched me. Such details abound. Isn't that what love is?
Charlotte and Bob are together, but flirting is overflowing with a gaiety that Charlotte and her husband have never experienced. And Bob is only in front of Charlotte to show the artist's unique humor, and when she leaves Charlotte, full of embarrassment.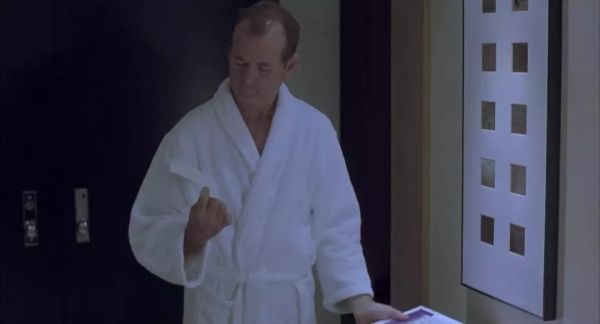 Bob got a phone call while he was brushing his teeth, see here, do you have any ideas? I look at this, and I'm like, oh, there's no good behind it! Start at the back. Do you remember the back? He takes on a talk show, that's a good thing! However, the talk show performance left him embarrassed. Sure enough, Bob lost his sense of humor that day. Untimely, when he brush his teeth, but ring the phone, the timing is wrong, adumbrative untimely, after how, embarrassing end! Another example, we watch Korean movies, where the terrain of the folk dwellings is mountainous and hilly. For example, someone comes out after talking to someone, and if he comes out from the downhill, the long shot, you can see that there will be no good behind him. Sometimes it may be some regular things, you do not understand is you do not understand, do not say that the words are not prearranged also. That's why movies are figurative, artistically conveying messages. And we must also use the artistic vision to capture these details, so called with the master vision synchronization. And also sum up some thinking techniques, by analogy.
When he takes Charlotte to the hospital, he starts chatting up old people who are seeing the doctor. He's a completely different Bob, a completely different Bob who is an artist. He is lively, humorous and young! It's all because he's with the one he loves. What is not love? You have to see the sex scenes before you jump to conclusions? "Love, without translation", at this time I also think there is no need to translate and explain! Remember these comparisons or analogies. The director has a special purpose, and I'll tell you why. But you can't say it's not love. Isn't it love without sex? Is it impossible to call an affair without having sex? Some people think that only pure love without sex, only pure love is clean, is that right? Also, if two people only have sex, but not too much exchange of ideas, it must not be love? Remember readers, do men and women love each other?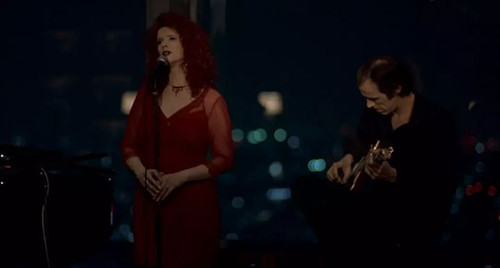 Charlotte, in her brief few days away from Bob, goes off the rails, falls off the rails, even though it's drunk, and I ask, why write this scene? All the women in the audience ask that question! Obviously, writing for the hero was dirty. Although Bob did not touch this Charlotte, but also dirty body, a hundred scriptwriters dare not write like this, you don't say to write pure love? Bob is not cute! Yeah, it's over here, and I'm like, it's over, this guy, he's dirty. I really don't think it's necessary. What's so interesting about it? Originally they were quite pure, why so? He doesn't even have sex with that charlotte, but he does it with a bar singer! Boring! I keep saying, what's the movie? Theme, idea. What ideas are conveyed through the story? In addition, what do you want to see, what do you want to see, and when you are disappointed, write down the feeling of the moment, think, why did the movie do this, why did the director make me feel this way, what is his purpose, what is the theme of the movie?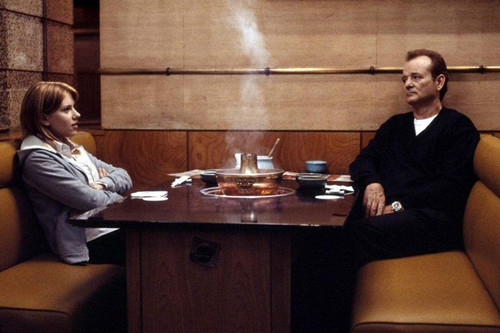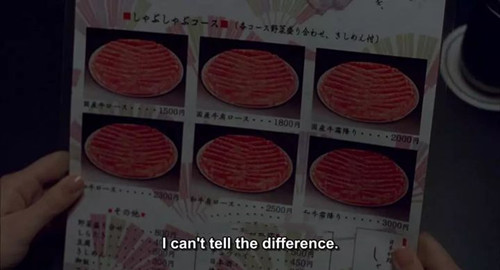 I'll play it out. The waitress takes the menu, hands it to Charlotte, it could be a different part of the meat, Charlotte doesn't understand it, hands it to the man, Bob, didn't even look at it, two, hurry up, what's the point of this scene? I'm going to say, this scene is an explanation for this guy's drunken promiscuity, what do you think? How is that possible? Everybody see, they come to Japan, what can't eat, this must be intentional arrangement, deliberate ah? I think instant-boiled mutton? What seems like ah, that is, boiled mutton ah, Japanese food what no, ran to Japan to eat boiled mutton? That's ridiculous. Then you have to wonder, what's the point of this scene? Why see all kinds of meat hurry up. Explain what, this man is hungry, do not pick, hunger unselective food, as long as it is meat, hurry up, carnal desire. Got it? So that's it. That's all right? Yeah, yeah, that's the way it's supposed to be, that's the way it's supposed to be. It's artistic! No wonder you want to eat boiled mutton! Different parts of the meat, just to order the part Yes! What a painstaking effort! Apart from that, the scene is really hard to understand! That's the metaphor of the movie, and there's more to it.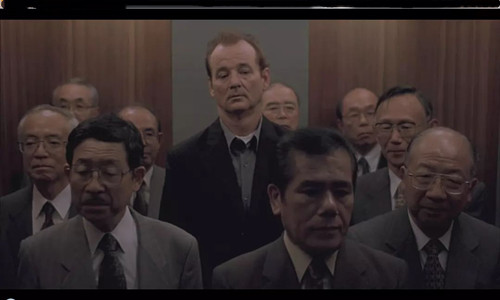 See, in the elevator, they're embarrassed. Do you have any? Looking back until one came out, Bob seemed relieved. What's the symbolism of this? Do not ask me, I can not see, you directly say, then I explain ah, I understand these two sets of pictures: when the hero and heroine crowded in a narrow space, here can symbolize the marriage and family, it is necessary to go out to make the other person feel more comfortable, maybe this is the so-called distance makes the beauty. In the larger space, both sides are relatively comfortable and smooth. Did Bob feel relaxed when he met in the hall just now? Do you see? Using hotels, lobbies, elevators, the only space available, so symbolically, metaphorically, alluding to one issue, marriage and the family.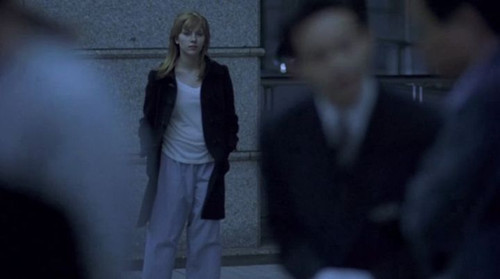 So I say now, the theme of the film confirms a saying, illustrates a social problem, that marriage is the grave of love,
Extramarital love is also a social problem, originated from the inside, a variety of angles to explore this social phenomenon. The purpose of our film review is to analyze how the director examines the inescapable social reality of extramarital love from multiple angles and from an artistic perspective. So I think the film is very interesting, the movie does not let the hero and heroine betray their family and wife, Bob's one-night stand can be explained as a drunken absurd behavior, or can be said to be the nature of men. It's still a little weird to let Bob have a physical affair with a bar singer once, but why?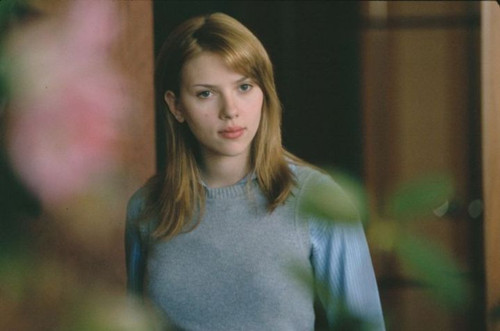 In the Western sense, occasional physical infidelity is not an emotional betrayal. Including Bob, although the love for Charlotte, but superficial, he always abide by the commitment to the family, for his wife and children to restrain their own behavior. Is marriage the grave of love? If the film's theme thinks so, is that immoral and depraved? Social topics are of course meaningful to explore. This is not a matter of Shouting slogans and speaking grand truths. Arousing social concerns and philosophical thinking is a major feature of literary films, and such topical literary films are also bound to win awards. Indeed, there is a line in which Bob thinks that Charlotte can be crazy without children, while he has children and is trapped. It shows that Bob really cares about family, and it also shows some social reality! You can't get divorced easily if you have children. I wonder if these two people really abandon their family to get together and start a new family, but will they end up in a bad relationship? "Marriage is the tomb of love!" Very good! You can ask such a question, you are a very potential girl, very artistic vision! Tell you, if two people abandon their own families to get together, the final outcome may not be good! First of all, this film reveals the bad roots of men and the nature of being hungry and unscrupulous. Second, distance produces beauty. Two people in a narrow space, which is a metaphor for a family, will inevitably feel uncomfortable after a long time.
Some people may think that the film does not have sex scenes and skin close description, only in the final affectionate farewell kiss, this can be called love? I have to ask, what if there is a scene like this: "The hero wants to touch Charlotte, suddenly remembers something, hesitates, his hand pulls back." Is this love? And that, according to some people, is dirty.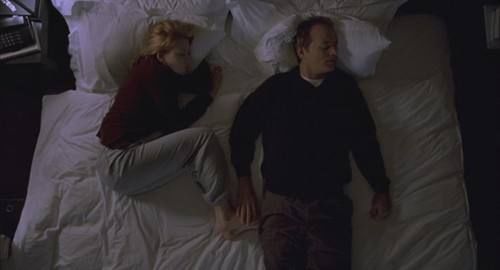 Right! Love, without translation, without explanation, we look to the heart, to figure out. For me, this question is really not worth arguing about! So watching the movie must be the whole, all the plot to be analyzed, in order to grasp the theme, which is the four dimensional one pull piece analysis of the unique place. If you only have a feeling for one or two lines of narration or plot, and begin to interpret out of context, this level can not be said to be a film critic, but also to give the audience to mislead! As a movie critic, I only care about what the director thinks, not what should or shouldn't be. All my ideas must be answered and confirmed in the movie!
Say the end again, in fact, the movie is still the social reality of extramarital love has a certain subjective promotional footnote, but we can see it!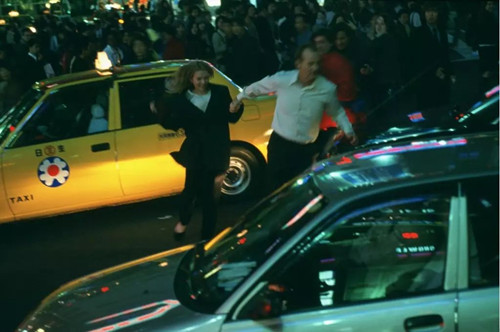 Let's see, Bob is driving on the freeway. There is no traffic, right now. Many of the scenes of congested freeways, alleys and Bob's shuttling through the streets are also suggestive and metaphorical. First, at the end of the film, where is Bob driving? Go home to his wife and children. Yes, the implied meaning at the end, symbolizing the hero to return to his family, do not betray marriage and family, this is the right way for the world, the bright road.
You see, through the car window, enjoy the beautiful scenery of Tokyo, and before there is also a comparison, although Tokyo night, the night is provocative, but not as good as the day, we drive on the spacious road, the right way in the world, more in line with the taste of the public and mainstream society.
I'm going to mention a few more things, but I don't know if you've noticed.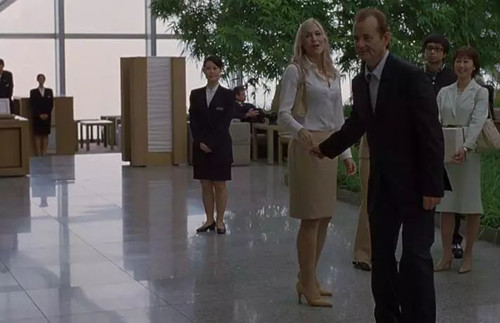 Extramarital love, this kind of thing, need not explain, (you just see, know they love each other, here whisper a few words, know what they? No need to remember, no need to recall, (after what, the final also did not take a photo) even need not mention (this matter with no one also mention, hiding under the bed secretly happy, why? No future, no sequel to this movie. Lost in Translation 2? No! Rest assured!
Just imagine, as you said just now, that even if these two people get married, they are just as likely to end badly. Just like being locked in an elevator, one of them will come out. Why not?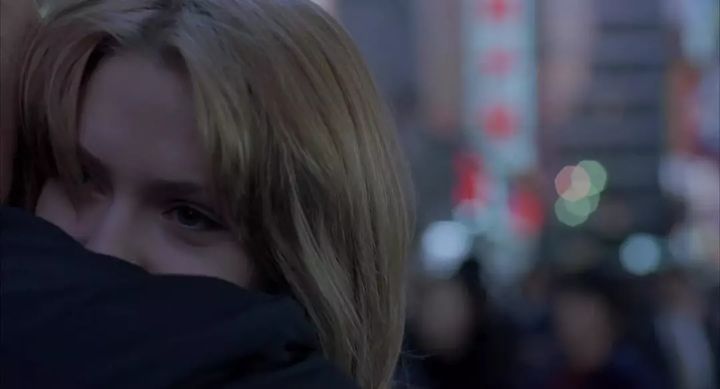 This is the artist's view of marriage. We just need to remember, extramarital love, that is love, is the sincere emotion between lovers, is a kind of human instinct, enough. Well, isn't that an artistic explanation?
So you see, the theme to find, a lot of problems will understand, four dimensional one pull film analysis, see the theme of the movie, all in one, if I directly ask, why the heroine design into the philosophy department, why not science and technology, research rocket into the sky? Because that doesn't work, you know?
When thinking about philosophical issues and social topics, the heroine is always a thinker on social issues. She often thinks about her marriage, her husband, why they used to love each other, but now they have no common language, thinking about the relationship with the hero, thinking about whether she will still love him or even establish a new family in the future… This design is close to the theme, this is scriptwriting efforts, and everyone should be concerned about social issues, every word should be put in the audience's heart, but also to win the empathy of the judges, natural Oscar, the best screenplay!