Why do we still need "Little Women"In the 21st century?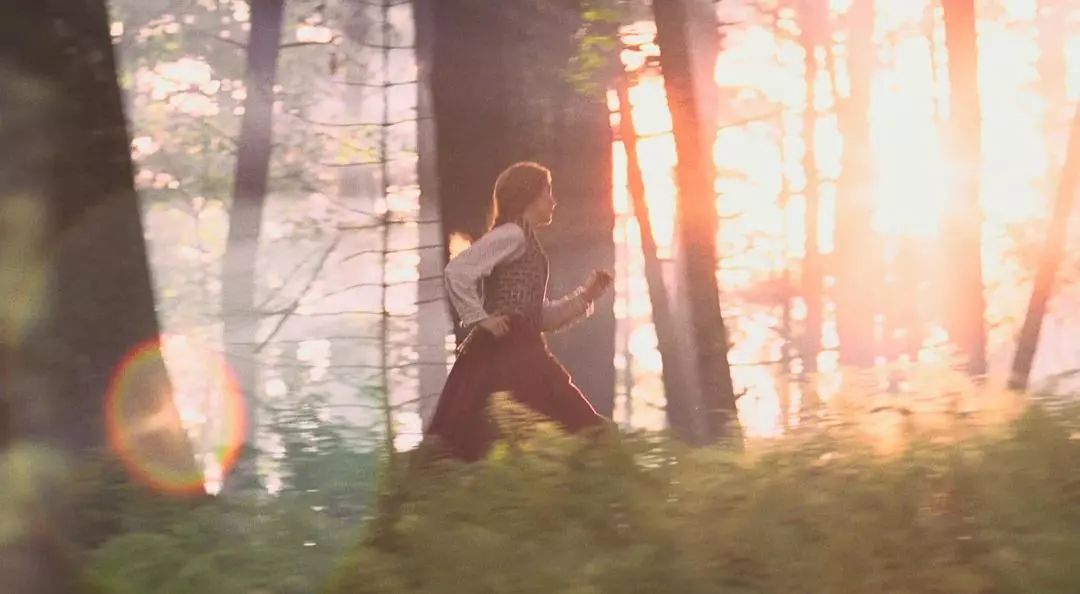 Every era needs a kind of delicate power. After recognizing the reality, it is true heroism to still love life. These kind, passionate and energetic warm girls will shine like flames in any era, inspiring generations to truly love and embrace life.
As early as 1933, the famous novel "Little Women" has been put on the big screen. Elizabeth Taylor, Winona Reid, and Christian Bell have all performed roles in "Little Women". This edition of Gerweig is now the fifth edition of "Little Women" on the big screen.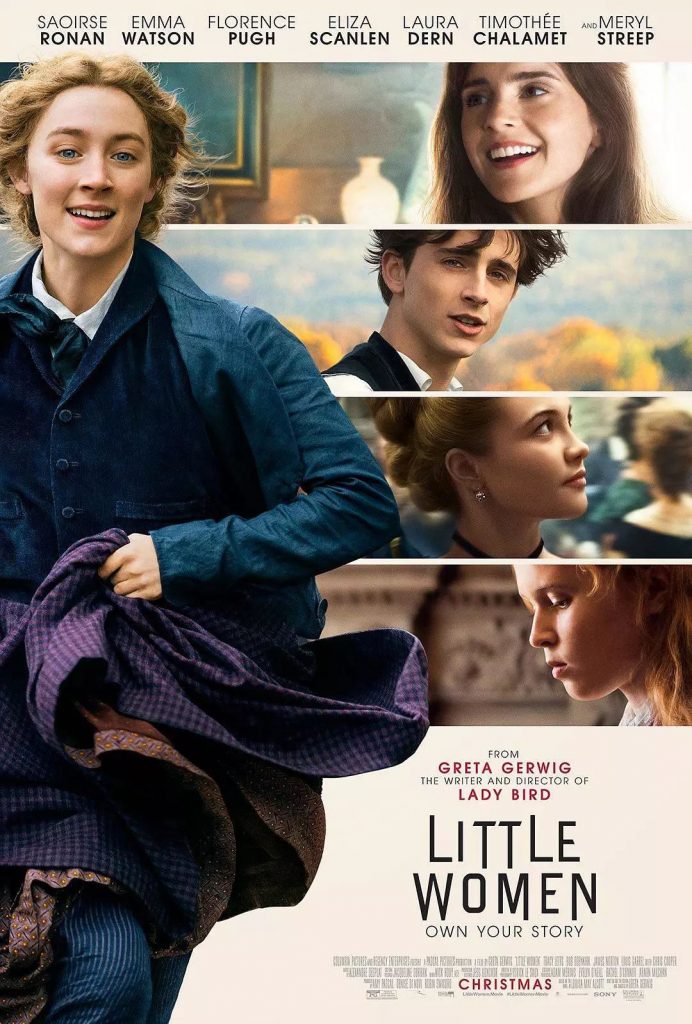 When the news of the remake of "Little Women" by Geweige, an unusual New York literary youth, caused many fans to be puzzled. On the one hand, focusing on the life of a group of Massachusetts country girls 150 years ago seems to be completely out of Geweige's style; on the other hand, there were 4 editions of jewels first, so why bother to remake classics? However, the star-studded "21st Century" "Little Women" perfectly proves that every era needs a classic. New wine in old bottles can also have the elegant charm of old bottles and the enthusiasm and sweetness of new wines.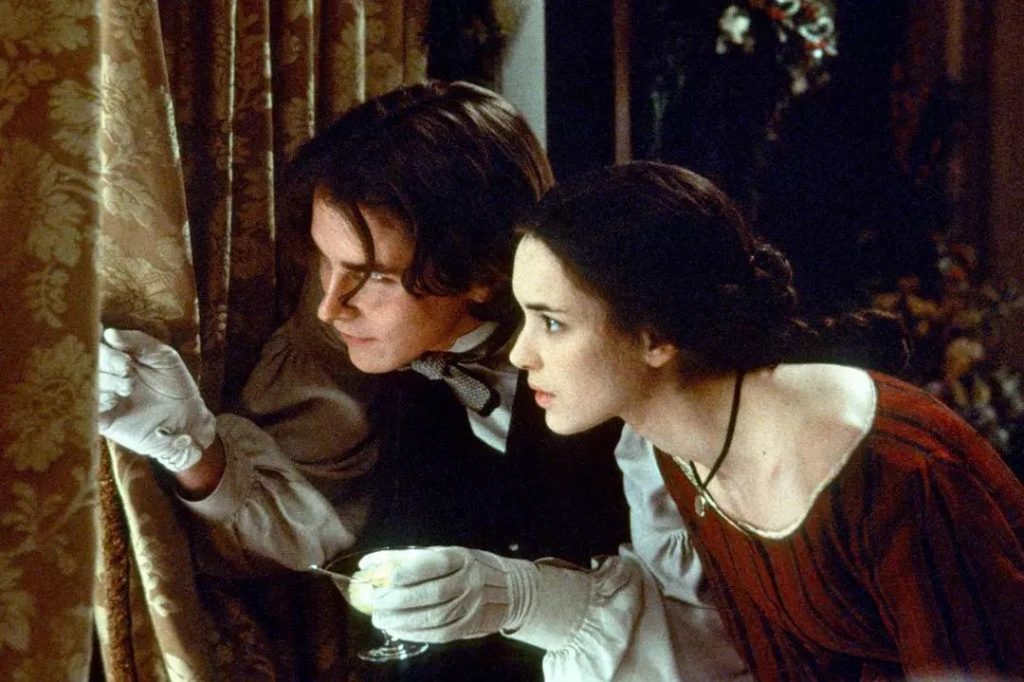 1.Non-linear narrative tells stories from a new perspective
Compared with the original and previous movies, the most obvious change in this version of "Little Women" is the bold use of non-linear editing and non-linear narrative, breaking the linear narrative method of the original story according to the development of time. The narrative in this version is very "modern". At the beginning of the movie, a cruel and cold adult world is revealed: Jo writes alone to support his family, Meg is struggling to raise his children, Amy is studying art alone in a distant country, and Beth is seriously ill.
When the audience has just adapted to the depressed, cold-toned adult society, the movie takes the audience to 7 years ago through flashbacks. When everything started, the protagonists had a carefree childhood. But from this perspective, when you look at this joyful, warm, and sweet childhood like frosting, it is like observing a delicate crystal ball from the depths. All the joy seems so unreal, as if shrouded in a layer of impossibility. The tragic color of obliteration; it is like looking back on the "Star Wars Prequel" after watching Star Wars 456, looking back and remembering the cruel reality and the established tragedy destiny.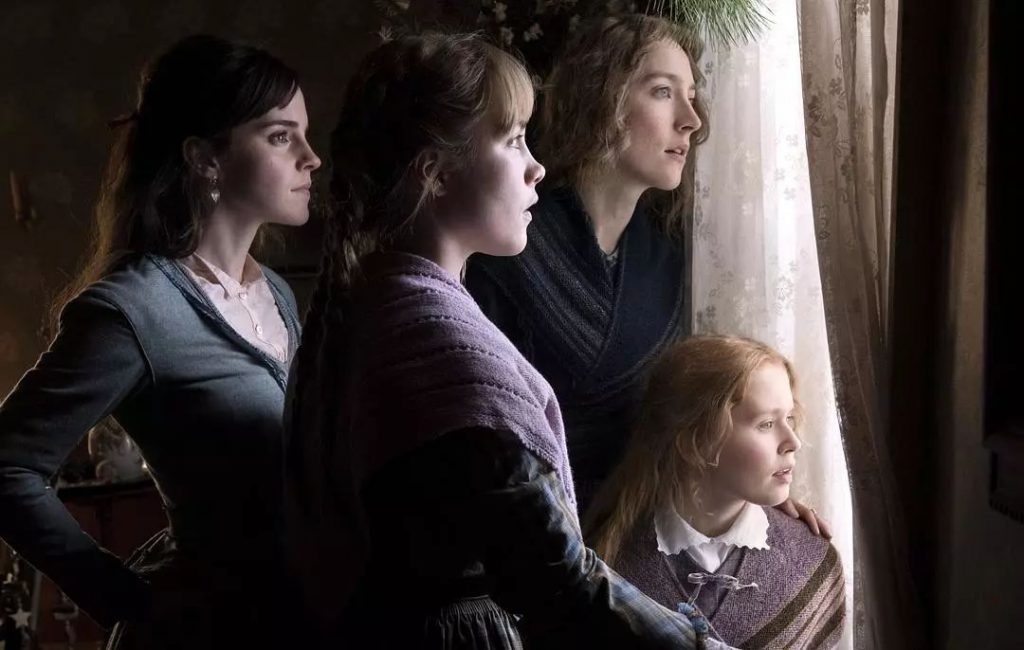 In the follow-up story, the audience follows the director's perspective, shuttles back and forth between the warm and joyful girlhood of the four sisters seven years ago and the icy predicament of the adult world seven years later, reminding the audience that everything you see It is the goodness of the past. If you tell the story according to the linear time narrative, you will be like the four sisters of March, dreaming about a bright future. Writer, actor, painter, musician.
You will dream of your infinite possibilities, thinking that friendship and family warmth will never dissipate. But in a blink of an eye, all the beautiful dreams have long since vanished. The former childhood sweetheart has turned into a decadent and dim back, and the flesh and blood of the hands and feet cannot even get together again. Such a sense of interlaced drama of double time and space magnifies the clarity of the contradictions of the so-called "life is like a play", but avoids the current emotions and happiness such as the original narrative in chronological order, and further reflects the core of the story of "Little Women" "Growth" theme.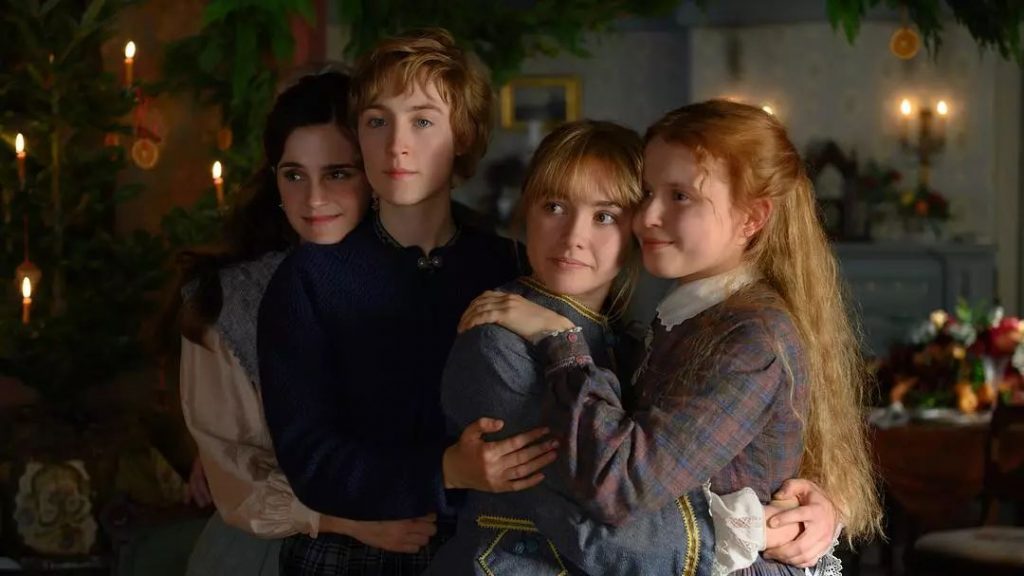 Perhaps, for a small number of viewers who are not familiar with "Little Women", this movie is almost equivalent to a brand new story. When you first enter the watch, you may feel very messy, the edited story is very fragmented, the relationship between the characters may not be clarified, and it is difficult to "get into the play".
But for viewers familiar with "Little Women", the original may be an indelible "white moonlight" in their hearts. Once witnessed the growth of the protagonists being ruthlessly shattered by a new narrative, this version of the adaptation may become unsightly. Disillusionment. Moreover, after the audience foresee the emotional ending of the protagonists and Laurie played by "Sweet Tea" in advance, it may affect their perception of the relationship and their understanding of the protagonist's image and the theme of the movie.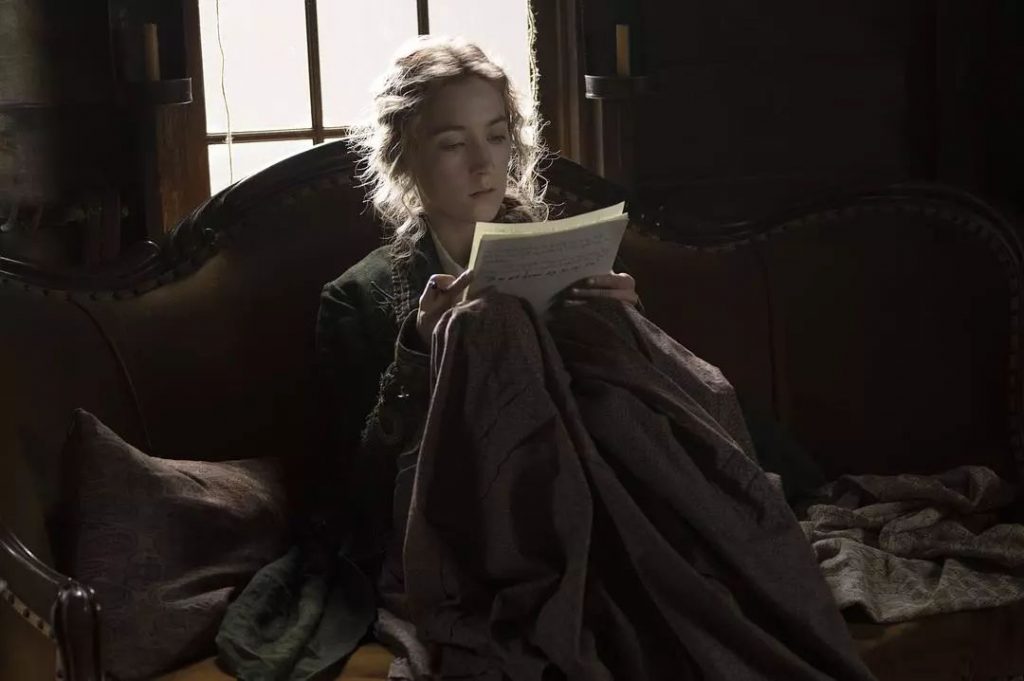 But from another perspective, the non-linear narrative "Little Women" is a post-dramatic "distance" to a certain extent. Through non-linear editing, the director can connect the fate of different characters in a more interesting way. It was just a scene of Beth's death. He went up and down the stairs twice through Jo, but faced the loss of right and wrong, which magnified his emotions and produced a strong "fate and impermanence" impact.
In this movie, the audience will abandon their previous known and prejudices, and will be completely manipulated by director Geweig, and revisit the story with a brand new "God perspective" that breaks the gap between time and space. The B-side that can't enter the drama quickly and develop empathy is the calm thinking of Brecht-style drama. When people repeatedly hit the wall while watching the drama, think about your own growth. Will you stumble like this? In order to make correct time judgments and clarify the story line, the audience must concentrate on every detail of the movie and try to invest in the movie.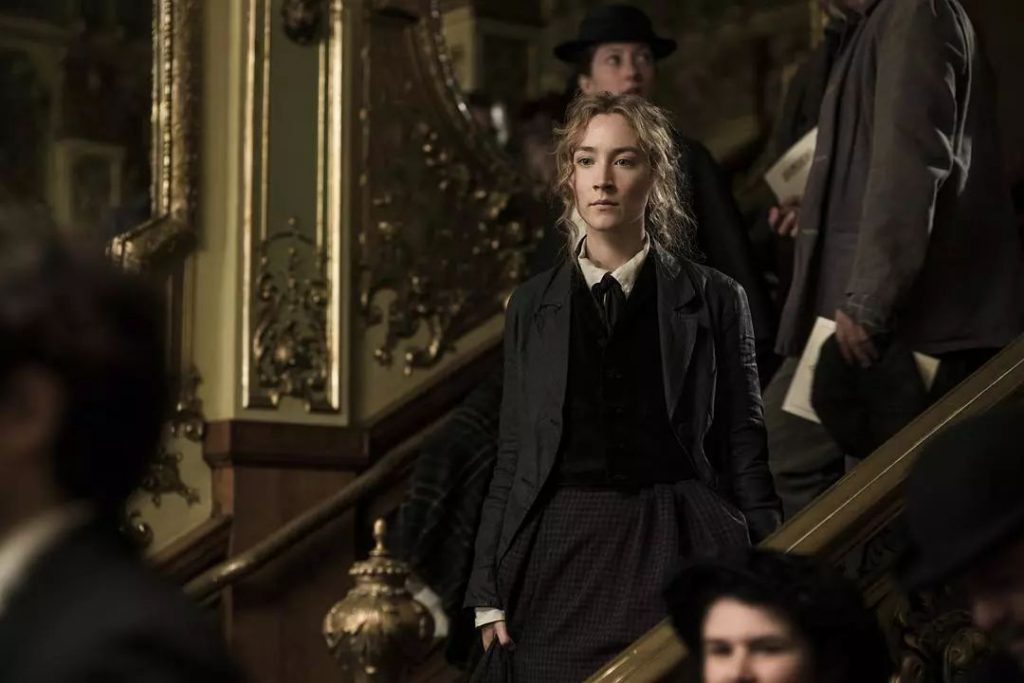 As for whether this innovative adaptation is icing on the cake or superfluous, there are different opinions among audiences with different preferences. But as a "hot medium" completely different from books, movies do need some brand new expressions. Especially in the last 20 minutes of the movie, the "Pirate Space" ending created by parallel editing is also quite interesting. Did Jo implement "celibacy" throughout his life? Perhaps, only the art of cinema can make the parallel world unfold naturally.
2.No one is born to be the shadow of others
Compared with other versions, this version of "Little Women" another success is to create a brand new Amy March. In the original book, Amy is always an unremarkable character. She seems to be Jo's shadow and B-side. Jo pursues ideals, but she blindly denies herself; Jo plays with Laurie, but she can only be jealous, even secretly burned. Jo's novel; Jo chooses to be "single" for her ideals, and is a "model" of "new women", but she considers how to "marry into a wealthy family", and even "take love with a sword in the end".

However, Geweige has created a brand new Amy, an ordinary "hero" who is anti-protagonist. She can always have a clear positioning of herself. Although she does not have Jo's ambitions, she still sticks to her artistic dreams; she can stop losses in time. Once she realizes the gap between "quite talent" and "genius", she turns and invests A more realistic career, reducing the cost of trial and error;

She broke the "saint" dogma. The faint jealousy and undisguised love and hatred of the girlhood made her a flesh and blood "real" character; she was good at admitting mistakes, and Jo did not want to hear negative things at all. Compared with the "glass heart" in the evaluation, she is more daring to take responsibility.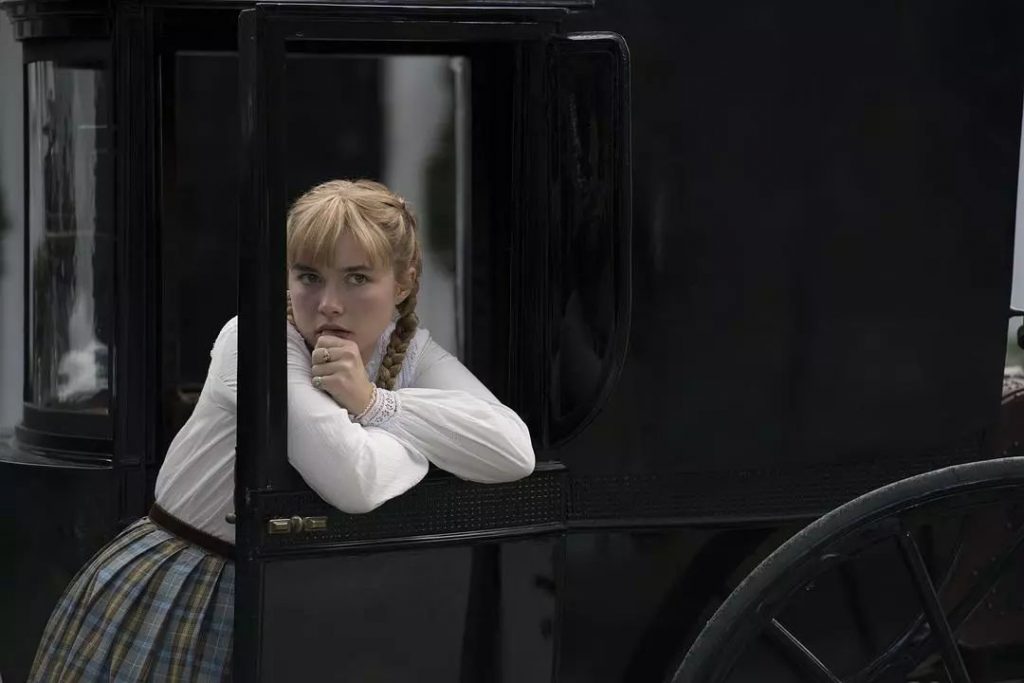 In the face of love, she was brave but self-respecting and made no secret of her love for Laurie, but when the decadent and confused latter wooed herself, she justly refused and gave Laurie an equal education. When the boy grows up and becomes as kind-hearted as the predecessor he once was, she readily accepts love.
This kind of "Jane Eyre" self-confidence and self-esteem has always been something women in love can't ask for. Although Florence Pere does not belong to the "one-eyed beauty", it perfectly fits Amy's calm, dignified, and self-respectful temperament, coupled with a unique magnetic voice, perfectly deduces the charm of "counter-attack" Amy.
Once, faced with the dilemma of women's social choices, Amy was sufficiently "clear" in terms of self-positioning, and made reasonable choices within the established rules, but he was still criticized. Today, 150 years later, the previous dilemma has not yet been completely resolved, but Gerweig has successfully rectified Amy-no one is born to be the shadow of others, and only by successfully recognizing themselves can you live out dignity and value.
3.Happiness is never more than one
150 years ago, these girls with different personalities but self-confidence and self-reliance started the pioneers of so-called "feminism". In fact, the most precious "feminist spirit" in "Little Women" is the respect for every female lifestyle. The so-called feminist rights should not be a selfish person who advocates consumerism and gender conflict, nor should it be hatred of women who have chosen marriage and family, and nitpicking of form recollection, but self-confidence in self-confidence, choice of autonomy, and self-confidence. Free life.
In "Little Women", Meg who chooses family can be happy, Amy who chooses love can be happy, and Jo who insists on his dream can also pursue happiness. The women in "Little Women" can talk about money and ambition without shyness. Even if reality hits their ideals over and over again, they are still kind and positive. This is undoubtedly a boost to the current reality of the "mourning" culture rampant.
In the story of "Little Women" where the image of patriarchy has been missing for many years, women can also afford economic responsibility, and can also maintain beauty, innocence and kindness. Women with different personalities and multiple dimensions in the utopian world of "Little Women" exude their own charming brilliance, breaking the gender fixation.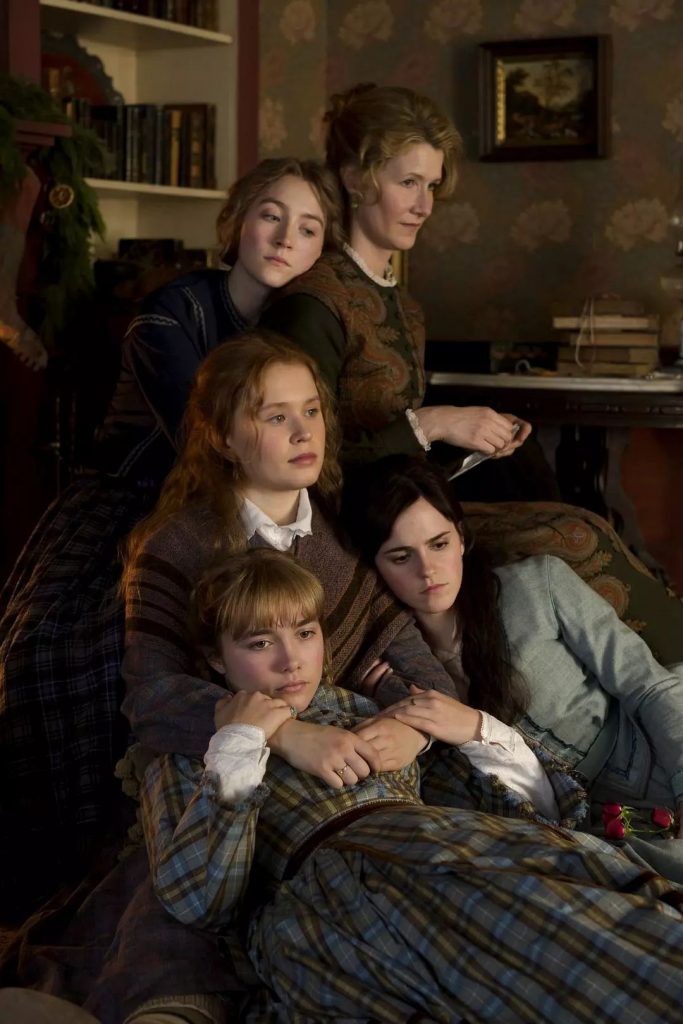 In "Little Women", female characters are truly independent individuals with flesh and blood. They did not over-exaggerate the power of women and create "super heroines", nor did they shout empty slogans of values, but respect different thoughts and ideals, regardless of Whether it is a male or a female character, you can grow up freely and choose your life freely. In an era when feminism is proliferated and even materialized, stigmatized, and tends to be innocuous, the power of "Little Women" that uses authenticity and kindness to inspire people is even more needed. Encourage every possibility of beauty and the pursuit of happiness, and sing life with a true love of life.
Every era needs a kind of delicate power. After recognizing the reality, it is true heroism to still love life. These kind, passionate and energetic warm girls will shine like flames in any era, inspiring generations to truly love and embrace life.